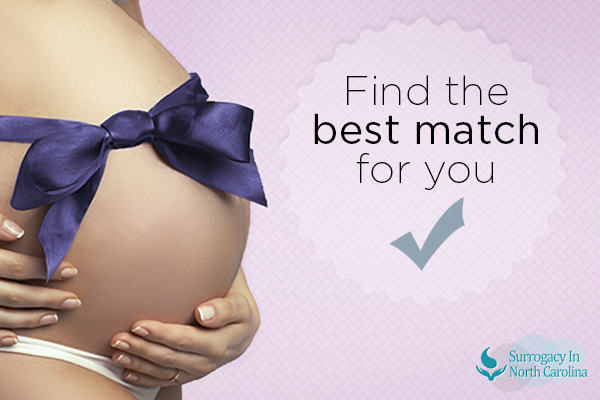 Finding A Surrogate In North Carolina
Choosing and finding a surrogate in North Carolina is important in cases where a woman is unable to bear a child on her own, other options become accessible for having a child. One of the most appropriate alternatives, besides adopting, would be acquiring the services of a surrogate. Surrogate mothers have become widely favored in providing the assistance required by couples or intended parent/s that cannot carry their own baby naturally.
There are two kinds of surrogates. The first one is called the traditional surrogate – essentially less favored since the surrogate is the child's biological mother, who had the father's sperm artificially inseminated. The second kind is known as the gestational surrogate which is a far more desirable choice because the mother is not genetically related to the child.
With the varying surrogacy laws per state, the undertaking of finding a surrogate becomes tougher. Depending on the state, there are many agencies that can best help you out in your surrogacy needs. Going through an agency when finding a surrogate is more practical and logical than looking for a surrogate on your own.
The majority of agencies have a matching step that will help you get started in the selection phase of the process. This enables you to pick a surrogate amongst a pool of surrogate mothers and find the one that best satisfies your expectations. Through an agency, the time devoted in looking for a surrogate is reduced in half because these agencies have surrogate mothers readily accessible for your review.
The Agency's Role
Most couples or intended parents normally have an ideal surrogate mother in mind. The agency will make use of this ideal, execute the groundwork, and assist you further in the process until the baby is delivered. These surrogate agencies are set up in a way to provide you with all the necessary information to ensure a rewarding surrogacy journey.
The entire process of acquiring a surrogate may be daunting at first, but will ultimately prove to be rewarding in the end. Indeed, the best method in getting a surrogate would be going through an agency that can provide support both for you as the intended parent/s and the surrogate mother. Through an agency, you will get all the help you need from finding a surrogate until the baby is born.